Our Team
Co-Founder
Brian Conley is co-founder of Small World News has been involved in media literacy and media democracy work for more than 10 years and has trained journalists and citizen media makers in a dozen countries. Brian designed the program and training for India Unheard, a national community news service comprised of Indian community activists from all over the country, and led Small World News' work assisting Pajhwok Afghan News to develop a video service and expand the capacity of their provincial journalists to produce quality multimedia journalism. He has also designed an array of projects leveraging new and innovating tech- nology to support journalists and community media in conflict areas.
Co-Founder
Steve Wyshywaniuk is co-founder of Small World News, as well as an independent filmmaker and editor. He has been involved in producing web content for five years and has engaged in direct or distance training with filmmakers from Iraq, Mexico, Afghanistan, and Libya. His training expertise focuses on producing video and audio, editing, storytelling, content management, distribution, and workflow management. He has also overseen the design development of the Small World News Training Materials, as well as the redesign of the Small World News website..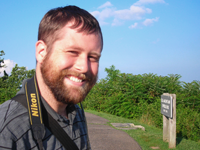 Web & IT
Kevin has 10 years experience in web development and IT infrastructure. He is responsible for the implementation of SWN's online projects and leads the technical implementation of Alive.in projects.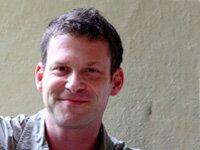 John Smock is a journalist and trainer who is an instructor at Columbia University Graduate School of Journalism and CUNY Graduate School of Journalism with over 15 years of experience.  He has trained journalists in several former Soviet Republics, the Middle East, Cambodia and Afghanistan.  He is familiar with election reporting skills in particular having conducted training in election reporting in Egypt, Cambodia and Afghanistan.  In 2005, he was awarded the prestigious Knight International Press Fellowship to provide training in election coverage and in newsroom development at three of the largest publications in Egypt along with newsroom and multimedia development for leading publications in Jordan.
Mark has been an independent journalist with articles from local sources to The Guardian. His work with Small World News specializes in outreach to local Communities.
Louis has helped developed and run trainings from everything to social media best practices to software deployment and administration in Iraq, Rwanda, and afghanistan.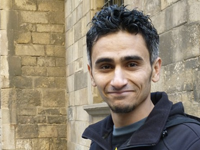 Omar worked as a translator and fixer after the invasion of Iraq. Before coming to Alive in Baghdad, Omar worked primarily with the Christian Peacemaker Teams. He is working now with Small World News because it gives him a great hope to help Iraqis and to show some truth to the world about life in MENA.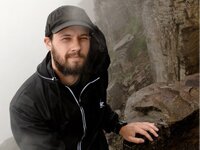 Jesse Hambley is a graphic/web designer and avid photographer living in Portland, OR. With a background in action sports, education, art communities and non-profits, his primary focus is producing work in the non-profit and awareness field.
Alumni
Rob has over 10 years experience supporting humanitarian organizations further their goals through the effective use of technology. He designs for sustainability and impact, focusing on applications that perform in low-tech environments and providing user trainings for successful long-term implementation. Rob�s recent work includes projects in Uganda, Iraq, Afghanistan and Haiti.
Community Manager
Josh is a journalist working on Small World News projects since 2008. Previously he was Afghanistan Blogging Fellow for Brave New Foundation, as well as a contributor to The Uptake, EA Worldview, Huffington Post, and Firedoglake.
Matt is part writer and part video producer with a taste for interactive web and a keen interest in science and technology. He has worked as a video producer for Discovery Channel and a freelance journalist and media consultant, and currently works as a staff journalist for the BBC News in Washington DC.
Sarah develops content for Veoh Networks, and also independently produces internet shows. She founded 7 Stories, which produces stories across all platforms, as well as a variety of other online, film and television projects. Prior to her current adventures, she served as a Development Executive for Brooklyn Films and briefly practiced law. She attended the University of Southern California, the London School of Economics and Political Science, and Harvard Law School, and she has worked in the fields of technology, film-making, law, and politics.
Lauren is a filmmaker, photographer and video editor/multimedia designer from the Philadelphia area. She has worked on many independent media projects including; Videohouse Live, Rock School, Love Conjure/Blues, and Will You�. She has had her short films shown in film festivals and public television, and has exhibited photos in local galleries.